Mario Martínez Sáenz; Independent; Španjolska / Spain; 8'00"min
El Vals del Tiempo / The Waltz Of Time / Valcer vremena
Starac bježi iz doma za starije i nemoćne. Naizgled izgubljen u sred polja, pokraj stabla u blizini započinje plesati valcer uz ritam uspomena.
An old man escapes from the nursing home and seems lost in the middle of the field. Near a tree, he begins to waltz to the rhythm of his memories.
Vrlo lijepi kadrovi na promišljeno odabranim lokacijama ističu iznimno nježnu filmsku priču. Univerzalna tema ispričana na suptilan način.
Beautiful cinematography and carefully chosen locations underline the gentle atmosphere of the story. A subtle approach to a universal theme. / Zuzanna
FKVK Zaprešić; Hrvatska / Croatia; 2'17"min
Franjo / Franjo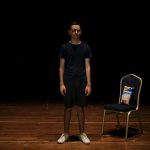 Jednom davno, iza sedam gora i sedam mora, Franjo se popeo na pozornicu i odlučio tamo sjesti. Mislim, ovaj bi film bio puno bolji da je Franjo učinio kako mu je rečeno i ostao sjedati.
Once upon a time, behind seven lands and seas, Franjo entered the stage and decided to sit. I mean, this film would be a lot of better if Franjo did as he was told and just sat there.
Zabavna priča o otporu.
An entertaining story of resistance. / Ana
Sezgin Yüzay; Nezavisni autor / Independent; Turska / Turkey; 5'00"min
Koku / Scent / Miris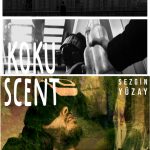 Apokaliptičan dan u budućnosti. Na svijetu je ostao samo jedan čovjek, a priroda je uništena. Čovjek uzme bocu mirisa šume i ode doma, tamo gdje se osjeća udobno. Pomoću tehnologije započinje njegovo unutarnje putovanje.
An apocalyptic day in the future. There is no one left, except for one man. The nature is destroyed. The man gets a bottle of forest scent and goes home where he feels comfortable. With the help of technology he starts an inside journey.
Vrlo aktualna tema s fotografskim, prelijepim kompozicijama kadrova. Predstavljanje postapokaliptičnog svijeta veliki je izazov, u kojem se autor filma nesumnjivo dobro snašao.
It is always very challenging to depict an apocalyptical world. However, the author manages to convey the topical issue convincingly. The shots are very cinematographic – beautiful and well composed. / Zuzanna
Elsa Cahen; Beaux Arts de Bourges et Paris 8 Université; Francuska / France; 8'10"min
Le Sac / The Bag / Torba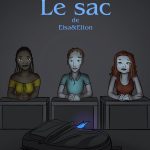 Jutro u srednjoj školi. Pronađena je torba u jednom razredu. Pripada Enori, usamljenoj i introvertiranoj učenici. Učiteljica i drugi učenici je otvaraju i pokušavaju dokučiti tko je uistinu ta tajnovita djevojka. Svatko ima svoju priču, no, kako znamo, izgled često vara.
A morning in a high school. A bag is found in one of the classrooms. It belongs to Enora, a lonely and introverted classmate. The teacher and the students open it and try to figure out who the enigmatic girl is. Everyone tells their stories but appearances can be deceptive.
Vrlo osjetljivo ispričano, oduševljava montažom i promišljenim kadrovima.
Subtly narrated, carefully and deliberately shot and brilliantly edited. / Zuzanna
Marco Araujo; Independent; Španjolska / Spain; 6'11"min
No Abras esa Naranja / Don't Open that Orange / Ne otvaraj tu naranču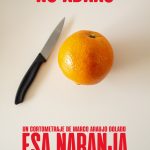 Čak i onaj tko živu u nadrealnijem od svih nadrealnih svjetova iznenadio bi se našim svijetom današnjice. Naša stvarnost nadmašuje i najluđe snove. U ovom kratkom filmu miješaju se ono stvarno i ono nadrealno, na način da teško možemo razlučiti jedno od drugoga.
Even someone who lives inside the most surreal fiction would be surprised by what we are living nowadays. Our reality today exceeds what we could ever have imagined. In this short, surrealism and reality are mixed in such a way that we cannot know which is which.
Parafraza biblijske priče o jabuci spoznaje, u ovom slučaju naranče, u kojoj se vješto progovara o razornom utjecaju pandemije na ljudsku psihu.
A modern paraphrase of the Biblical tree of knowledge story, where an orange replaces the apple, offers an insight into the devastating effect of the pandemic on human spirit. / Tvrtko
Nina Damjanović; Frooom! Film School; Hrvatska / Croatia; 8'22"min
Stick Hit the Fan
U kancelariji je obavezno nositi masku. Na da bi pojela svoje neodoljive slane štapiće, Nina ju mora skinuti, na opće negodovanje prisutnih kolega.
During office hours it is mandatory to wear a face mask. But to eat her irresistible salty sticks, Nina needs to take off her mask, even if her colleagues resent it a lot.
Originalna ideja. Zabavna i privlačna priča upotpunjena izvrsnim zvukom i    soundtrackom.
An original idea, attractive and entertaining story complemented by great sound design and soundtrack. / Zuzanna