Režija / Directed : Maria Lückerath – Luca school of Arts, Belgium
NEPOVRATNO / JE COURS / IRREVERSIBLE
Sjajan distopijski film čija nas izvjesnost može zabrinuti i možemo osjetiti kako nam je bliska i kako ćemo je uskoro i upoznati.
Snažan i upozoravajući film.
A wonderful dystopian movie whose inevitability is worrying, and we can feel how close it is to us and how soon we will meet it.
A powerful film with a strong warning.
Režija / Directed : Katarina Ivanković, Hana Tomić, Dorja Žuvela – FKVK Zaprešić, Croatia
MONOTONIJA / MONOTONY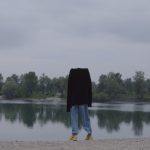 Film na odličan način pokazuje osamljenost čovjeka koji je samo obris, samo ljuštura, a to nitko ne primjećuje, odnosno, nitko ne suosjeća ni ne pomaže.
Sjajan film o samoći čovjeka modernog doba.
In a superb way this movie shows man's loneliness where he is just an outline, just a shell, and nobody notices this, nobody sympathises or helps.
A wonderful movie about the loneliness of man in the modern world.
Režija / Directed : Beran Ergün – Hochschule Mainz, Germany/Portugal
NIJE DALEKO / NICHT WEIT RAUS / NOT FAR OUT
Profesionalno odrađeno. Priča funkcionira sama za sebe ali bi isto tako mogla biti početak nekog većeg projekta, cjelovečernjeg igranog filma.
Snažan film o vrlo aktualnoj temi. Ono što je nekome trening, drugome je slamka spasa, ono što je nekome spasilo život, simbol je života koji su se ugasili. Snažna poruka.
An accomplished work. The story works on its own, but it could also be a start of a larger project, a full-length feature.
A powerful movie about a current theme: what is training for some, is a lifeline for others, something that would save their lives, is a symbol of the lives that were extinguished. A very powerful message.
Režija / Directed : Buğra Aslanyürek – Independent, Turkey
ONO ŠTO DOLAZI / YAKLASAN / THE COMING THING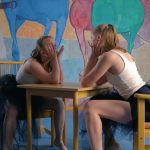 Odličan kontrast između statičnosti, tišine i čekanja s jedne strane i života koji se odvija unatoč tome, s druge strane. Gledatelja obuzme atmosfera iščekivanja nečeg strašnog i velikog i na kraju neizvjesnost pitanja- je li stiglo to što se čekalo.
A wonderful contrast between the static, quiet, and waiting on the one hand and life that goes on despite that on the other. The viewer is absorbed by the atmosphere of anticipation of something terrible and great and the final uncertainty – did the thing we were waiting for arrive?
Režija / Directed : Piotr Kaźmierczak – LAF WFA, Poland
RUPA / THE HOLE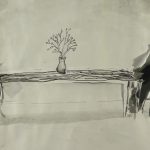 Odlična ideja i animacija. Film pokušava odgovoriti na pitanje – možemo li pokušati spasiti čovjeka od usamljenosti, straha i praznine, možemo li polijepiti rupe u i oko njega.
Jednostavnog crteža, a toliko višeslojan, ovo je možda i najzreliji film u cjelokupnom ovogodišnjem programu. Pravi mali filozofski esej o životu, smrti, ljubavi i samoći, koji se iz animirane forme otvara u eksperimentalnu.
An excellent idea and animation. The movie tries to answer the question – can we try and save man from loneliness, fear, and emptiness, can we fill in the holes in and around him?
A simple drawing, but with so many layers. This might be the most mature film in the entire program this year. A real short philosophical essay on life, death, love, and loneliness that transforms from an animated form into an experimental one.
Režija / Directed : Isak Laestadius, André Palm, Jakob Larsson – Björknäs gymnasiet, Sweden
NOVA SVAKODNEVNICA/ THE NEW EVERYDAY LIFE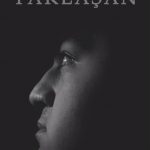 Vrlo efektna montaža i kretnje kamere u kombinaciji s koreografijom i klasičnom izvedbom Metallicinog Nothing else matters u odlično odabranom okruženju unutar sanatorija.
A highly effective editing and camera movement combined with choreography and classical performance of Metallica's Nothing Else Matters in well-chosen surroundings inside a sanatorium.