Eva Sever, Ella Nežić; Osnovna škola Rudeš; Hrvatska / Croatia; 10'27"min
Buđenje za pamćenje / Awakening to Remember
Ovo je film o jednom posebnom sedmašu, o stvarima koje ga zanimaju i upornosti kojom nastoji ostvariti svoje snove u vremenima u kojima je svakom djetetu teško odrastati.
The film is about a special seventh grader, his interests and persistence in chasing his dreams in times when it is difficult for every child to grow up.
Upoznajte Emanuela, koji posve otvoreno i iskreno govori o iskustvu potresa i svojim strahovima.
Meet Emanuel, a boy who speaks openly of the recent earthquake, how it affected him and the fears it has generated. / Ana
OŠ Tomaša Goričanca Mala Subotica; Hrvatska / Croatia; 2'05"min
Checkmate / Šah-mat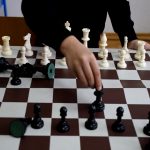 Ovo je film o veoma dragoj, uz to i talentiranoj drugašici po imenu Sabina Ignac, koja obožava šah.
The film shows a nice and talented second grade student Sabina Ignac who adores chess.
Kompaktan film, vrlo dobar sa postprodukcijske strane. Osobito zanimljiva ideja je postavljanje djevojčice kao glavnog lika što je u kontrastu sa snažnim mišljenjem kako su dječaci bolji od djevojčica u šahu.
A compact piece of work, especially well post produced. The idea of having a female protagonist in the male dominated activity is particularly interesting. / Zuzanna
Collège Solveig Anspach / Francuska / France; 14'54"min
Dans les coulisses du 11 novembre 1940 / Behind the Scenes of November 11, 1940 / Iza kulisa 11. studenog 1940.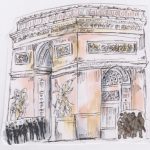 Prvi čin javnog i kolektivnog otpora objašnjen tehnikom stop motion.
The first act of public and collective resistance explained by the stop motion technique.
Svjež i kreativan pristup dokumentarnom filmu uz upotrebu kolaža i animacije. Vrlo uspješan pokušaj predstavljanja povijesti Francuske.
The use of stop motion technique within a documentary is a creative and fresh approach in presenting the history of France. / Zuzanna
Lana Trbović, Jakov Bregović ; OŠ dr. Ivana Novaka Macinec; Hrvatska / Croatia; 7'28"min
Huligani / Hooligans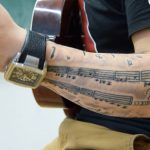 Sve više ljudi razne dobi se daje tetovirati iako su predrasude o tetoviranima još uvijek prisutne. Kako se radi tetovaža i zašto se ljudi tetoviraju? Smiju li se i učitelji tetovirati?
More and more people of different ages are having tattoos done, even though there is still prejudice about tattooed people. How are tattoos done and why? Can teachers be tattooed as well?
Zabavan dokumentarac s neočekivanom temom iz školskog okruženja. Iskrenost i opuštenost učitelja i učenika pred kamerom stvara osjećaj da ste ih stvarno upoznali.
An entertaining documentary with quite an unexpected topic when schools are concerned. The students, as well as the teachers are so relaxed and honest in front of the camera that we feel we really get to know them well.  / Ana
ZAG, OŠ Marije Jurić Zagorke, Zagreb; Hrvatska / Croatia; 8'00"min
Lukas i super heroji / Lukas & Super Heroes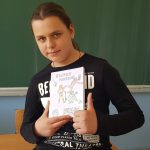 Lucas je mladi animator koji se animacijom bavi zadnjih 6 godina. Napravio je nekoliko animiranih filmova i slikovnicu o učiteljima superjunacima.
Lucas is a young animator who has been animating for 6 years. He has made several cartoons and a picture book about teacher superheroes.
Rijetko koji učenik svoje profesore doživljava kao super-heroje, ali ne i Lukas. Super zabavan i super dokumentarac o neobičnim super junacima.
There aren't many students who see their teachers as superheroes. Lucas does. A super entertaining super documentary about unusual superheroes. / Tvrtko
Marko Balaško; Videodružina BezVizije; Hrvatska / Croatia; 12'27"min
Preparator / Animal Preparer (Taxidermist)
Priča o čovjeku, njegovom zanimanju i ljubavi prema lovu, te dijelovima životnog puta koji su ga doveli do toga da bude – preparator životinja.
A story of a man, his occupation, his love of hunting and how he became a taxidermist.
Odlična ideja za temu filma. Autori izvrsno koriste kameru, prikazuju nam lijepe, duboke kadrove, nježno prikazuju glavnog lika bez preopterećenja gledatelja.
An excellent idea for a film topic. The authors use the camera nicely to produce beautiful deep focus shots and to gently present the protagonist. / Zuzanna