Sofiya Bogdanova; Nezavisni autor/ Independent; Ruska Federacija / Russian Federation; 3'00"min
Это вам не может понравиться / You Can Not Like it / To vam se ne može svidjeti
Pokušaj vizualnog dočaravanja nečeg neobjašnjivog pomoću slika i mašte. Eksperimentalna ilustracija inspirirana modernom ruskom pjesnikinjom Danilom Davydov.
Visual attempt to explain something inexplicable with the help of images and fantasies. Experimental illustration inspired by the modern Russian poet Danila Davydov.
Vatromet senzacija koje ne možeš ne zavoljeti. Genijalan film ni o čemu, naravno, s namjerom.
A bonfire of sensual stimuli that is difficult not to love. A brilliant film about nothing. Of course, intentionally such. / Tvrtko
YiYang Sun; Nezavisan autor / Independent; Kina / China; 2'15"min
Hey Lady! U Going Dancing at Paramount? / Hej curo, ideš na ples?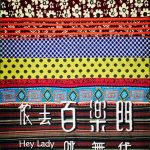 Razigrana plesna zabava. Tkanine i uzorci na jedinstvenim haljinama starijih stanovnica Šangaja vode vas prema dubljem razumijevanju veze između vizualizirane jazz glabe, čarobne Paramount plesne dvorane i dinamičnog života starije gospođe iz Šangaja. Ovaj je film također dar starijim ženama, kako bi se opet postale djevojčice kakve su nekada bile.
A playful dancing party. The fabrics and textiles on the old shanghai ladies' unique dresses, help you feel the deeper connection between the visualized jazz music, the magical Paramount Hall and the vibrant life of the old Shanghainese. The film is also a gift for the elderly women, making them be that good old little girl again.
Poigravanje s oštrinom, rasplesane tkanine i animirani artisti tjeraju me da zamislim autoričinu baku kako klizi plesnim podijem.
The dancing fabrics and animated artists, blurred and sharpened in a playful game, make me imagine the authors grandma gliding on the dancefloor.  / Tvrtko
Walter Duncan; Nezavisan autor / Independent; Njemačka / Germany; 1'16"min
Korridor / Corridor / Hodnik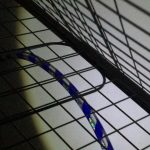 Zatočeni u stanu u Berlinu tijekom prvog lockdowna u ožujku 2020., majka i njen sedmogodišnji sin zajedno rade na razigranoj posveti vlastitoj kreativnosti tijekom koje pretvaraju svoj sasvim obični hodnik u sablasno mjesto ispunjeno zvucima gamelanskog orkesta i paralizirajućom igrom svjetla.
Confined in their flat in Berlin during the first Lockdown, March 2020, a mother and her 7-year old son collaborate on a playful testament to creativity — a fantastical short made using only a clothes horse, a shiny hula hoop and a lamp. In the process, they transform their ordinary corridor into a ghostly and experimental place marked by gamelan sounds and transfixing light imagery.
Nadahnuta upotreba lampe, sušila za rublje i hula-hupa, začudna igra sjena te konfrontacija kvadrata i kruga, podebljana izvrsnom originalnom glazbom.
An inspired use of a lamp, a clothes horse and a hula hoop create an amazing game of confronting shadows dancing to a brilliant original soundtrack.  / Tvrtko
Oliver Marsden; Nezavisan autor / Independent; Australija / Australia; 2'19"min
Le grand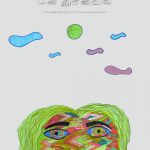 Brad se miri s odlaskom od kuće.
Brad comes to terms with leaving home.
Film koji hipnotizira svojim specifičnim ritmom. Prekrasna animacija s puno  zanimljivih kadrova.
The specific rhythm of the film is totally hypnotizing. Beautiful animation with some very interestingly framed shots. / Zuzanna
Izidor Bistović; Kinoklub Zagreb; Hrvatska / Croatia; 7'00"min
Pokušaj Lj / Try L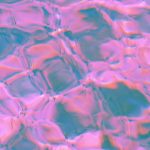 Mladi autor, inspiriran ljubavi, stvara film koji će ostati trajna uspomena na voljenu osobu.
The young author, inspired by his attempt at love, creates a film that remains the memory of his loved one.
Ljubav boli. Ali kada akteri i doslovno prokrvare na ekranu, možemo biti sigurni da je ljubav prema filmu prevladala.
Love hurts. However, when the protagonists literally start bleeding on the screen, we can be sure that the love of film has prevailed. / Tvrtko
Léo Boucry; Kourtrajmé; Francuska / France; 2'20"min
Theatrum Mundi / Svijet kao pozornica
Život je igra, a vi ste igrači.
Life is a game and you are the actors.
Gledajući ovaj film, osjećamo se kao da gledamo glazbenu kutiju u kojoj se rotiraju voštane figurice. Estetski na iznimno visokoj razini, film glatko upravlja s emocijama i spaja ozbiljnost i dramatičnost s lakoćom i nevinosti.
Watching this film we feel as if we were watching a music box and the rotating wax-work figures within. This aesthetically outstanding film stirs emotions easily, manipulates feelings smoothly and combines serene and dramatic moments almost naively.  / Zuzanna