Režija / Directed: Bruna Benčić, Ivor Benčić – FKVK Zaprešić, Croatia
RAZLIČITOST SPAŠAVA / DIVERSITY RESCUES
Šaren i zabavan film o različitostima koje nam ponekad mogu spasiti život. Izvrsno usklađena tehnika s temom i likovima filma.
A colourful and entertaining movie about differences that can sometimes save our lives. An excellent coordination of technique with the theme and characters of the movie.
Režija / Directed : Grupni rad / Group of authors – Slon Society, Slovenia
GOSPODIN POČETAK / G. ZAČETEK / MR. BEGINNING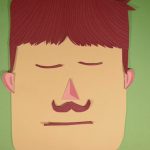 Sjajan, duhovit, dinamičan film u tehnici kolaža koja dodatno razigrava priču.
An excellent, funny and dynamic movie in the technique of a collage that adds playfulness to the story.
Režija / Directed : Grupni rad / Group of authors – NS Dubrava, Croatia
SUPER AKCIJE NAŠEG JUNAKA / OUR HERO'S SUPERACTION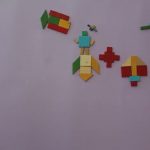 Duhovit, zabavan, dinamičan, ali i jednostavan film koji podsjeća na videoigrice o superjunaku i njegovoj želji da uredi svijet.
A funny, entertaining, dynamic but also a simple movie that reminds one of videogames about superheroes and their wish to make the world more ordered.
Režija / Directed : Grupni rad / Group of authors – Istituto comprensivo Ponte San Nicolò, Italy
PITANJA / LE DOMANDE DEI BAMBINI / QUESTIONS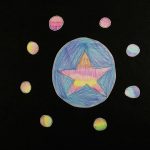 Na prvu se čini kao jednostavan koncept filma, ali ako pokušate odgovoriti na postavljena pitanja shvatit ćete da smo i mi odrasli dandanas djeca. Korištenje tamne pozadine odlično ističe animaciju, scenarij, glasove i glazbu te čitav film kao cjelina fukcionira besprijekorno.
At first it seems that this is a simple concept for a movie, but if you try to answer the stated questions you will realize that we grown ups are still kids even now. The use of a dark background accentuates that animation, screenplay, voices and music, and the entire movie as a whole functions flawlessly.
Režija / Directed : Karlo Kokijer – Creative Film Studio VANIMA, Croatia
SF PROČITANI / SF READ OUT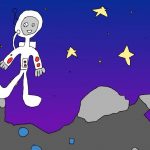 Savršeno ispripovijedan i zaokružen film, a posebno je fascinantno koliko su pažljivo svaki kadar, montaža i pokreti usklađeni s glazbom. Iako traje svega jednu minutu, svatko će se od nas ljubitelja filma i književnosti identificirati s junakom koji se toliko udubio u priču da je pomiješao maštu i stvarnost.
A perfectly narrated and rounded movie. It is especially fascinating how carefully each shot, editing and movement are synchronised with music. Although it is only 3 minutes long, every one of us who are fans of movies and literature will identify with the hero, who has immersed themselves so much in that story that they have mixed imagination with reality.
Režija / Directed: Petar Miklenić, Gita Vujnovac, Julija Jagodić – FKVK Zaprešić, Croatia
SJENE / SHADOWS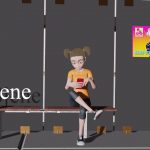 Napredna računalna animacija često može "zamaskirati" manjkavost priče, ali to ovdje nije slučaj – svaki detalj filma osmišljen je tako da doprinosi razvoju zapleta, odnosu među likovima i urbanoj atmosferi koja nas često čini otuđenima. Posebna pohvala za korištenje glazbe.
Advanced computer animation can often "mask" faults in a story, but this is not the case here – every detail of the movie is thought out in order to contribute to the development of the plot, relationships between the characters and the urban atmosphere that often makes us alienated. A special praise is to be given to the use of music.
Režija / Directed : Grupni rad / Group of authors – EB Carlos Alberto School / Clia Anilupa, Portugal
BULJEĆI U PRAZNO / OLHAR PARA O NADA / STARING INTO NOWHERE
Ovako se ekranizira poezija. Mnoštvo slika koje su prvenstveno povezane emocijom, atmosferom, zvukom i nekom općom idejom, a manje pričom i zapletom. Scene se pretaču jedna u drugu kao u nekom snu, a film ponovljenim gledanjima otkriva nove detalje i postaje još i bolji.
This is how you adapt poetry. A multitude of images that are first and foremost connected with emotion, atmosphere, sound, and a certain general idea, and less with the story and plot. The scenes flow from one to the next as if in a dream, and with repeated viewings the movie reveals new details and becomes ever better.
Režija / Directed : Grupni rad / Group of authors – EPISKOP film group (Braća Radić elementary school Pakrac), Croatia
ŠKOLSKA VODENA BORBA / WATER GUN FIGHT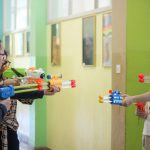 Autorice su pokazale zavidnu umjetničku zrelost kada su odlučile da će stil svojeg filma bazirati na Onda vidim Tanju, jednom od najboljih hrvatskih kratkih filmova u 21. stoljeću, i da će mu pritom dati vlastitu originalnu interpretaciju. Poigravanje sa žanrom vesterna tome je samo još više doprinijelo, a ukupni dojam je da odlično funkcionira i kao animacija i kao igrani i kao eksperimentalni film.
The authors have shown an enviable artistic maturity when they decided that they would base the style of their movie on Then I See Tanja (Onda vidim Tanju), one of the best Croatian short movies of the 21st century and that they would give it their own original interpretation. Playing with the genre of a western has only added to this, and the overall impression is that it works extremely well as animation and as a motion picture and as an experimental film.