Režija / Directed : Lana Trbović, Vita Škrobar, Jakov Bregović, Uma Kirić – Dr. Ivan Novak Macinec elementary school, Croatia
U NADI JE SPAS / NADA MEANS HOPE
Film koristi klasične postupke televizijskog dokumentarca, ali ih suptilno nadograđuje poetskim momentima snimljenima u polju i okvirom priče u kojem Mirsada piše pismo ocu te pritom, iako se bavi teškom temom, ni u jednom času ne zalazi u patetiku. Nakon što završi doista nas ostavlja s osjećajem nade i uvjerenjem da je bolji život moguć kada postoji podrška čitave zajednice.
The movie uses classical methods of a TV documentary, but it also subtly builds upon them through poetic moments filmed in a field and through the frame of the story in which Mirsada writes a letter to her father. Even though it deals with a very difficult subject, it never veers into pathetic. At the end it truly leaves us with a feeling of hope and a conviction that a better life is possible where there is a support from the community.
Režija / Directed : Grupni rad / Group of authors – Film group, Strahoninec elementary school, Croatia
NIJE BAŠ DOBAR OSJEĆAJ / NOT A VERY GOOD FEELING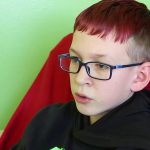 Samo suočavanje i izlaganje dječaka koji ima problem s mucanjem pred kamerama je uistinu vrijedno divljenja. Film donosi toplinu i navodi nas da, gledajući, zapravo cijelo vrijeme navijamo i podržavamo hrabrog dječaka.
The simple act of facing the camera and giving a presentation by a boy who stutters is worth admiring. The movie brings a warmth and leads us to support and cheer the brave boy on.
Režija / Directed : Valerija Puškar – Sveti Petar Orehovec elementary school, Croatia
NA FARMI / ON THE FARM
Jako lijepa, topla, nimalo pretenciozna priča o tome kako je život možda najljepši upravo onda kad je jednostavan i autentičan.
Da ne znamo da su ga radila djeca, bili bismo uvjereni da su ovaj film realizirali profesionalci. Većina scena snimljena je klasičnim postupcima TV dokumentarca, međutim, u kadrovima sa životinjama i eksterijerima osjeti se vrlo poseban senzibilitet za kameru i montažu. Posebna pohvala za odabir teme.
A very beautiful, warm, and not at all pretentious story about how life is perhaps most beautiful when it is simple and authentic.
If we didn't know it was made by children, we would be convinced this move was made by professionals. Majority of the scenes were filmed by classical methods of a TV documentary, but in scenes with animals and exteriors one can feel a special sensibility for camera and editing. Special praise should be given to the choice of topic.
Režija / Directed : Grupni rad / Group of authors – Glina elementary school, Croatia
OVO JE MOJ DOM / THIS IS MY HOME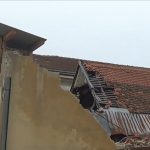 Film progovara o važnim i velikim promjenama u životima mladih ljudi koji se, osim sa sveprisutnim strahom od novih potresa, suočavaju i s teškim životnim uvjetima života u kontejnerima. Mladi ljudi govore o tome kako im protiču, sad već godine, u skučenim prostorima u kojima nemaju pravo na svoju privatnost i u kojima je teško učiti, spavati i normalno živjeti.
The movie talks about important and big changes in the lives of young people who, surrounded by an ever-present fear of new earthquakes, face difficult life conditions in converted shipping containers. Young people talk about how years have already passed in narrow living spaces where they don't even have a right to privacy, where it is difficult to study, sleep or lead a normal life.
Režija / Directed : Jan Lipovšek, Leda Kefeček – FD ZAG / Marija Jurić Zagorka elementary school, Croatia
POD VEDRIM NEBOM / UNDER THE CLEAR SKY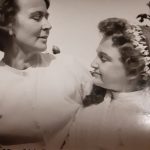 Odličnan dokumentarac koji nam otvara jedan prošli svijet školovanja u doba rata koji moderna djeca ne mogu niti zamisliti. Zanimljivo je kako gospođa poput velike većine starijih govori kako su djeca u njeno vrijeme bila puno sretnija no danas kada materijalno imaju puno više ali roditelji imaju sve manje vremena za njih.
An excellent documentary that opens a past world of schooling during war for us, a world modern children can't even imagine. It is interesting how the woman, like the majority of grownups, talks how children in her time were much happier than today when materially they have so much more, but their parents have less and less time for them.