Režija / Directed : Alexey Chamin – Independent, Russian Federation
MALO SUNCA U HLADNIM VODAMA BESLANA / A LITTLE SUN IN THE COLD WATERS OF BESLAN
Potresan film o ljudima koji su, shrvani tugom, postali samo sjene nekadašnjih sebe. Film o mogućnosti/nemogućnosti da se krene dalje sa životom.
A shocking movie about people devastated by sadness who have become just shadows of their former selves. A movie about possibility/impossibility to continue with life.
Režija / Directed : Gayatri Narendra Hiraskar – Yashwantrao Chavan Maharashtra Open University, India
SREST ĆEMO SE GDJE SMO I POČELI / AKRITI OR I WILL MEET YOU WHERE WE BEGAN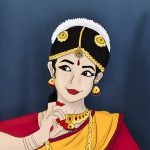 Snažan film o društvu u kojem je ženama još uvijek teško sanjati i ostvariti snove. Film ipak osnažuje i oslobađa nadu.
A powerful movie about a society where it is still difficult for women to dream and make their dreams come true. However, this movie still empowers and releases hope.
Režija / Directed : Lachin Khoshvaght Pir – Pir&Pir Gallery Studio, Iran
ZMAJ IZ SNOVA / DREAM KITE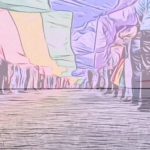 Film se doima kao neki prizor iz sna, u kojem su lakoćom spojeni zvukovi prirode, glazbe i poetične slike, ali jasno nam je da iza svega toga osobno iskustvo i snažan autorski izraz. Iako je ni u jednom času verbalno ne eksplicira, autorica šalje nedvosmislenu feminističku poruku o ravnopravnosti i slobodi.
This movie seems like a dreamscape, where sounds from the nature, music and poetic images are combined with ease, but we are clear that behind all this lies a personal experience and a strong authorial expression. Although never verbally stated, the author sends a clear feminist message of equality and freedom.
Režija / Directed : Luna Brusselaers – LUCA School of Arts, Croatia/ Belgium
LIBERTAS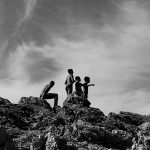 Sjajan i potresan film o životu i smrti, ljubavi i nedostajanju, ratu i slobodi. Film suprostavlja kadrove života i beskrajne ljubavi s besmislom i konačnošću rata.
An excellent and shocking movie about life and death, love and missing, war and freedom. The movie contrasts scenes from life and endless love with those of senselessness and finality of war.
Režija / Directed : Angelos Piperakis – High School of Agios Myronas, Greece
SJEĆANJE MORA / SEA'S MEMORY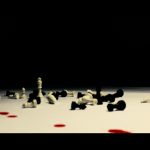 Apsolutno impresivan i zreo film, gotovo je nevjerojatno da je mladom autoru ovo prvo djelo i svakako se treba nastaviti baviti filmskim stvaralaštvom. Film spaja elemente eseja, dokumentarca i fikcije; glazbom, tekstom i slikom pažljivo gradi atmosferu, povezuje prošlost i sadašnjost i šalje humanističku poruku o budućnosti.
A truly impressive and mature movie. It is almost unbelievable that this is the first work by this young author who should definitely continue making movies. The movie connects elements of an essay, documentary movie and fiction. Through music, text and image, the movie carefully builds the atmosphere, connects past and present and sends a humanist message about the future.